LP Travel, Inc.
LP Travel, Inc is a privately owned travel corporation founded in 1999 with over 30 years of travel industry savvy in France and the United Sates.
---
Caroline Laporte
Business Hours: Mon-Fri 8:30am-5:30pm (CST)
Mobile: (214) 497-0361
Email: caroline@lptravelinc.com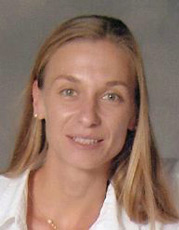 With a dual MBA in Finance and International Management, she first offered her business expertise to the Information Technology Industry and was hired by E.D.S. in 1994. Thoughout her 7 Years in the company, she worked on International Acquisitions and Joint-Ventures, managed the Applications Development and System Integrations lines of business for the company, and finally oversought the Strategy and Marketing/Public Relations for the Digital Supply Chain Management Consulting Practice worldwide. Mrs Laporte joined LP Travel Inc., in 2002 in serving individual clients with their leisure needs. She brings her international skills and global business values to LP Travel Inc., as Vice-President of Operations and focuses on expanding the company's niche markets to include cruises, leisure packages and private jet charters.